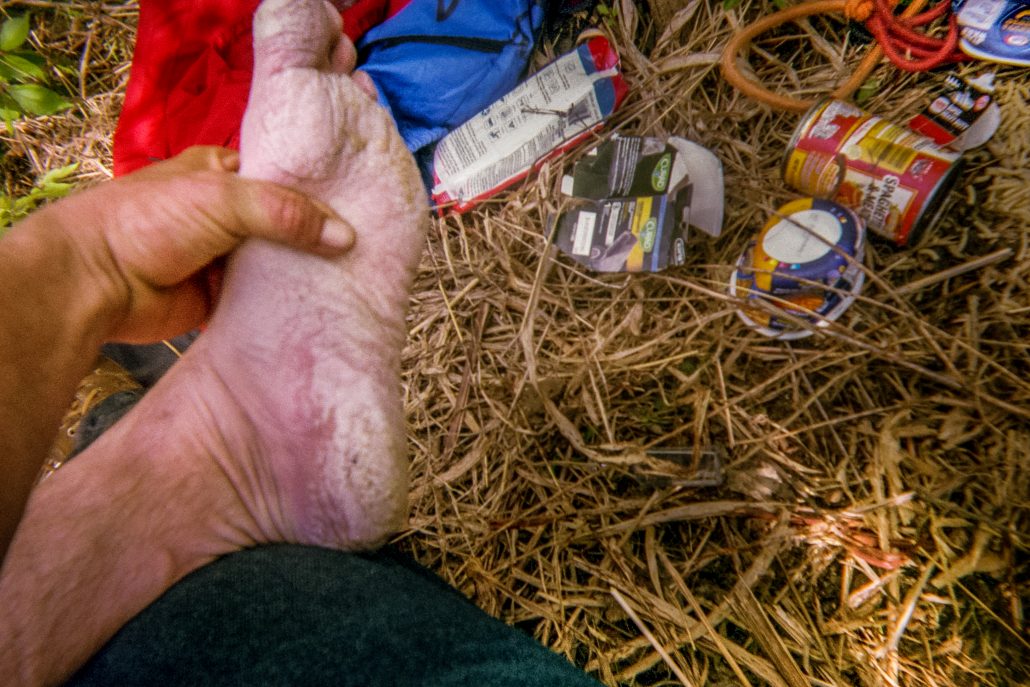 The hardship of outdoor living for the last four years has created health issues for Josh.
Josh has been living on the streets for the last four years.
He's been homeless a few times throughout the years, and the hardship of outdoor living is wearing on his body. He has health issues. He is tired and fatigued. Josh took a photo of his foot to show the damage living outside has done to his body.
Josh also took photos of where he sleeps—in his tent under a bridge—and where he spends his time. His favorite photo, which is on display, includes all of his homeless 'family.' The group of friends will gather around the train tracks to hang out.
Josh wants people to understand that the homeless are not bad people or derelicts.
"I want people to understand what is really going on. We're not purse snatchers. We're not scary," said Josh.
Josh has several goals for the future. He'd like to get back to work, buy a car, and have a roof over his head.