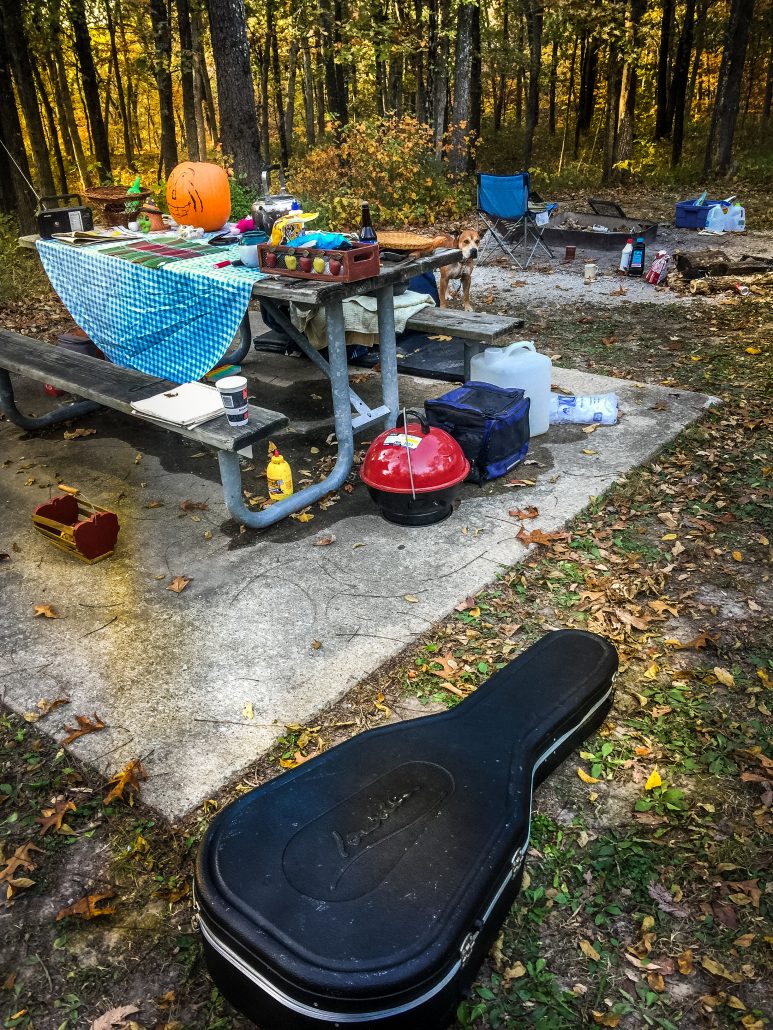 Traveling Exhibit Photograph #18 – Rex
Rex calls a local campground home.
Rex has been living on the streets of St. Charles County since the winter of 2016. His new place to call home is a local campground.
Rex cooks his meals on a small BBQ pit, and he plays his guitar for entertainment.
"There is always hope—sometimes things take time to realize," said Rex.
Rex hopes people see his photos and realize that "people are people whether they are housed or not. Just open your eyes and look around."
Rex said he wants to do nice things for people and to leave a legacy behind when he's gone.
"I want to try to be a better person," said Rex. "I'm capable of more."