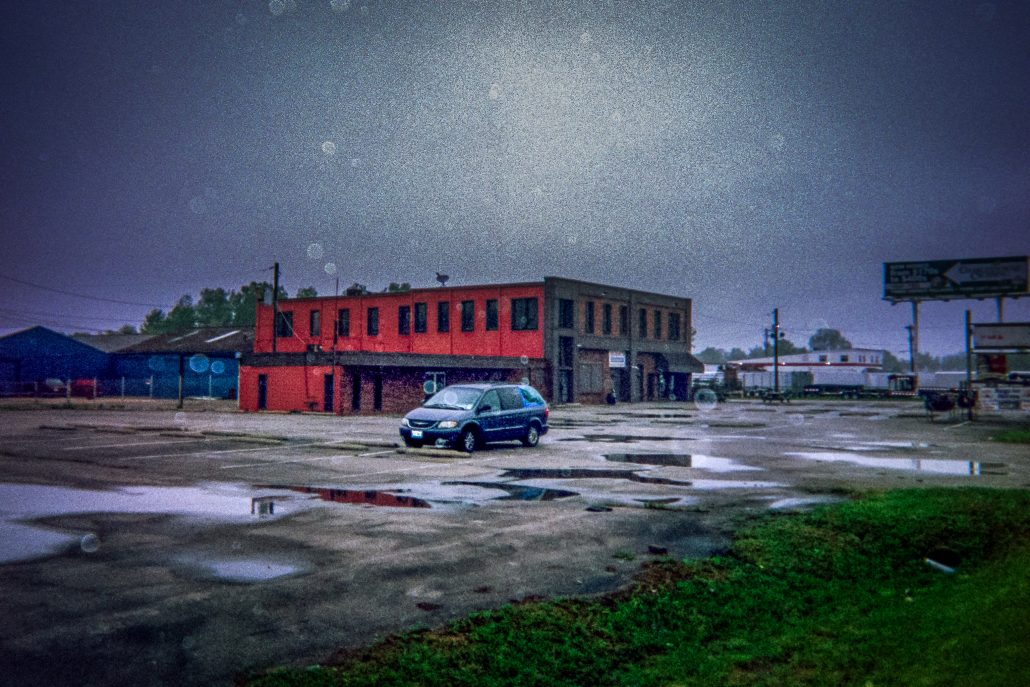 When he lost his business, Thomas lost his income and his home.
Two years ago, Thomas was running his own business and supporting himself without any problems. Unfortunately, the business failed which left him without any income. Thomas is now homeless for the first time in his life. He has been living in his van for nearly two years.
Thomas captured pictures that tell the story of his life on the street. His photos show some of the local bars where he parks his van to sleep at night, the Salvation Army where he can get a hot meal and the United Methodist Church where he can take a shower and eat breakfast. He also visits a weekly food pantry to supplement the two hot meals from Salvation Army, and spends time at local libraries utilizing the computers to look for jobs.
Thomas hopes people learn from his photos that "anything can happen." He wants his photos to bring awareness to St. Charles County that homelessness is right here. This shot of his van—with the window duct-taped—in the empty parking lot shows one of the places he parks to sleep at night.
"There's more to homelessness than people living under bridges and holding up signs," said Thomas.
Thomas dreams about stabilization and getting back to work. He wants to be able to make it to August when he is old enough to receive Social Security.
"I'm used to living on so little," said Thomas.