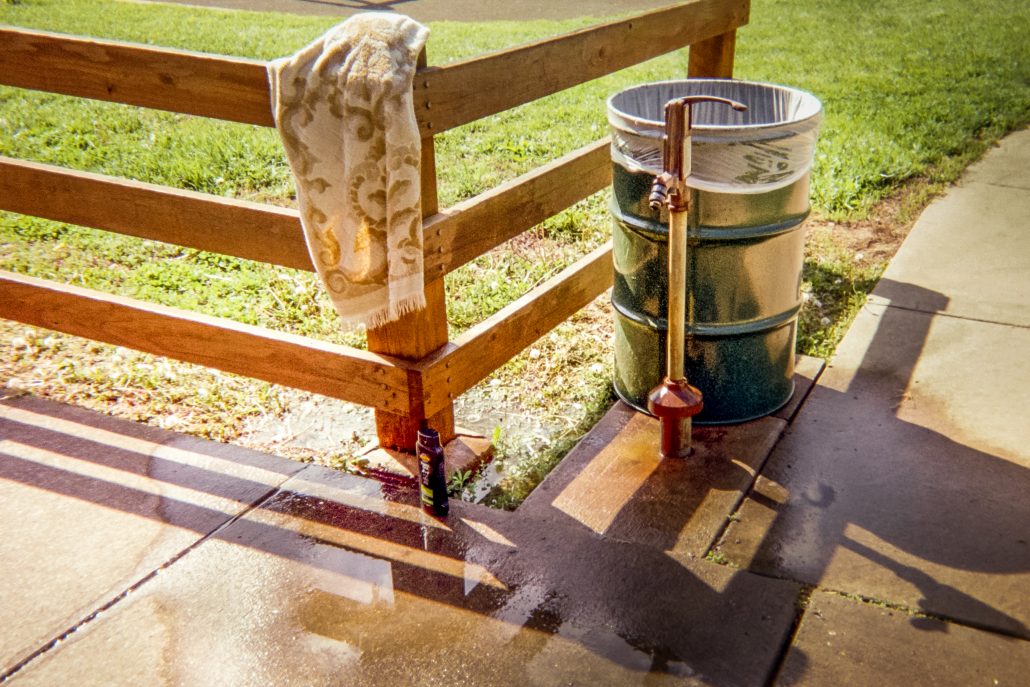 Traveling Exhibit Photograph #1 – Bruce
Home for Bruce is the trunk of his aging 1995 Ford Explorer.
Bruce has been living on the streets in St. Charles for about a year. His home is his aging 1995 Ford Explorer. He folds the back seat down and curls up in the trunk with his blankets after he finds a safe place to park for the night.
Bruce is plagued with arthritis in his knees and his hips, which makes it impossible to work. He applied for disability to make up for his lack of income. Unfortunately, before he was awarded his disability benefits, he was evicted from his apartment.
Bruce now lives in his truck and showers at truck stops or at a local park.  He receives $735 a month in disability now, but it's not enough to support housing. He is physically unable to work. He has a cell phone bill and car insurance. On months when he has to pay the six-month car insurance premium, his money only lasts half of the month. He attends local food pantries, but without a way to keep food cool or a source to heat his food, his options are limited.
His photos show some of the places he travels to take showers, and parking lots where he parks at night so he can sleep. He hopes his selfie of his sleeping arrangements in his truck shows others what it's really like to live homeless.
His dreams are simple. "Keep livin' I guess," said Bruce.