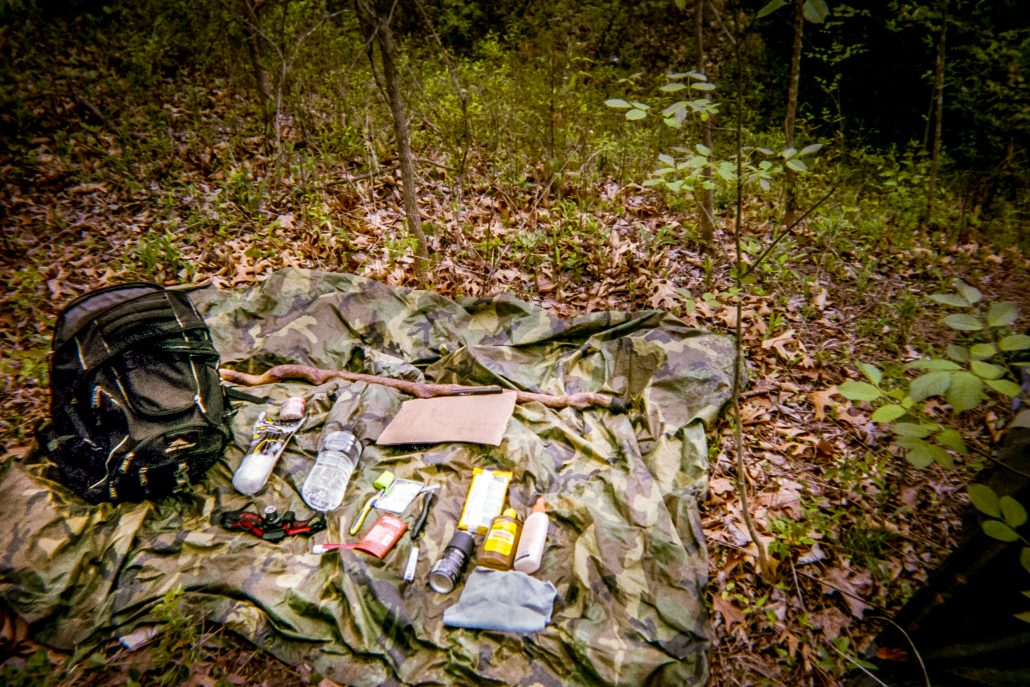 Traveling Exhibit Photograph #2 – Dusty
Dusty has been homeless for two decades.  He does not dream for a future anymore.
Living on the streets in St. Charles is nothing new for Dusty. He lost his job, and has spent almost 20 years on the street. He moved to Florida for a bit, but since 1998 most of his life has been spent homeless in St. Charles County.
Dusty used his disposable camera to capture photos that show the struggle to he faces each day to take care of his most basic needs. He uses the sink in a fast food restaurant to bathe. He charges his phone in the restaurant and seeks shelter in the establishment when it rains.
His favorite photo shows some of the best and worst places to camp, depending on the animals and insects in the woods, and if there is a water source. He wanted to participate in the project "to help homeless people by giving them a voice." He hopes people will see the photos and take a chance on hiring someone who is homeless and who is asking for a job.
Dusty said he doesn't dream for anything in the future anymore. "This is the future," said Dusty. "I look at that building and it's not stable. This (homelessness) is stable."