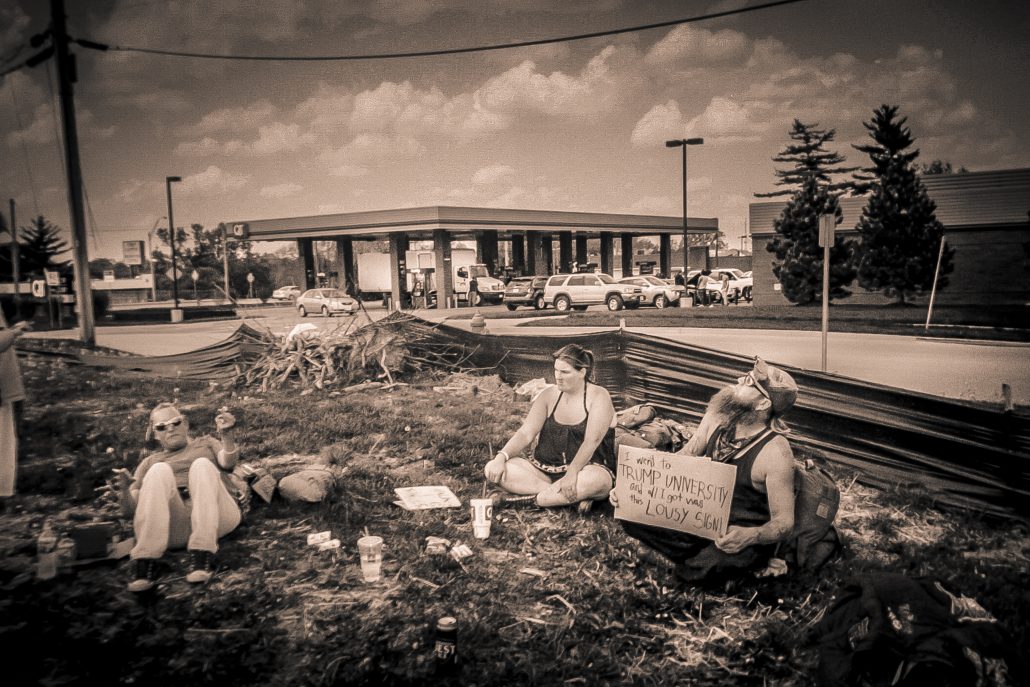 Traveling Exhibit Photograph #8 – Tim
Tim has lived on the streets since he graduated from high school.
"After graduating high school, I decided college wasn't for me" said Tim.
Tim ended up living on the streets. He's been homeless for about a year and made friends with Sonnet and Cory.
Tim took pictures of his friends, sleeping arrangements and the places he hangs out around St. Charles County. His photo of Sonnet and Cory resting under the bridge after a long day on the streets creates an image of the hard lifestyle of a homeless person.
"I feel like I want people to understand that homeless people aren't all bad," said Tim. "There are bad people who are rich too. We're not out to hurt anybody and we appreciate any help."
He dreams of traveling to Canada and marrying a nice girl who sings.
"Much love and peace to everyone," said Tim. "Don't judge others."